Customers placing online orders now can receive free shipping to locations within the contiguous 48 States. When shipped via our free shipping program, the most economical carrier is chosen by Tarpstop, LLC. We typically ship smaller orders via Fedex ground, UPS ground, or similar. Large, bulky, or heavy items will ship via standard truck freight at the option of Tarpstop. Orders may ship from multiple locations. Free shipping is only available to online orders. Call in orders have regular shipping fees applied.
We want to make it easy to buy from Tarpstop! Our commitment to customer satisfaction is unrivaled and our service is second to none. This is why our motto is "Running through Walls", because that is exactly what we want to do for you every day.
EXPEDITED SHIPPING
Depending on size and weight of products in the shopping cart, expedited shipping options may be presented. Expedited shipping is optional, and if selected by the customer, is NOT free. Selecting an expedited freight option 'may' reduce transit time by 1-2 days, however delays may occur with carriers due to inclement weather, and we cannot guarantee all orders will arrive as expected. Please call Tarpstop freight department at 877-999-8277 ext.150 with any questions or requests.

EXCLUDED PRODUCTS
The following products listed will be excluded from all free shipping:
Aluminum: Storage Boxes, Bulkheads, Cab Racks, Levelers
Stainless: Storage Boxes
* Other parts/products such as tarping systems, cargo control and more will be specified by product.
** Free shipping is only valid for addresses that do not require lift-gate service.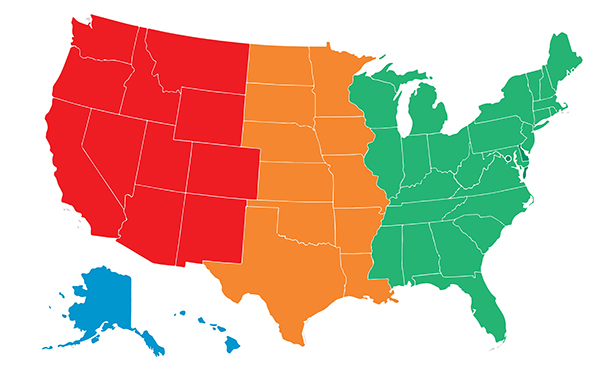 STATES
Shipping Policy
WI, IL, IN, MI, OH, KY, TN, MS, AL, GA, SC, NC, VA, WV, PA
NY, MA, NH, VT, MA, RI, CT, NJ, DE, MD
Free Shipping over $1250
ND, SD, NE, KS, OK, TX, LA, AK, MI, IO, MN
Free Shipping over $2500
WA, OR, CA, NV, ID, UT, AZ, MO, WY, CO, NM
Free Shipping over $3750