Veteran truck drivers have picked up quite a few tips and tricks for organizing their headboards. These truckers hold some of the best kept secrets in the industry! Today, I'll share a few of them with you, and if you implement these ideas it can save you time and money. We all want a safer, more enjoyable ride, don't we?
One of the most effective things we can focus on is your headboard options. Most of our customers are aware that we offer a man door or front access in our Fastrak bulkhead, but some may not know that we can customize to make the headboard a valuable and productive part of your retractable system.
One of the most overlooked but often requested options is additional storage, and we have provided an overhead tray which can hold straps, bungees, or a multitude of additional items. At one glance, you'll know exactly what you have on hand, and what you'll need for the next load.
On both sides are chain and binder racks; this keeps everything organized and accessible for quick and easy access. In addition, we provide dunnage rack storage making the entire headboard optimized for your convenience.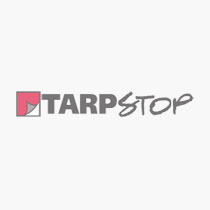 These options do make a difference, especially when keeping valuable equipment out of the weather or preventing theft is important.
There is always a need for more storage and additional equipment for the professional trucker. Many of you go the extra mile every day to keep America running, safe, and productive. This is the least we could do to assist with your logistics needs.
Interested in learning more about either our Fastrak system or how we can help you with your Cargo Control needs?
TARPSTOP TOLEDO, OH


12000 WILLIAMS RD




PERRYSBURG, OH 43551


Phone: 419-873-7867
TARPSTOP GARY, IN


6801 MELTON RD




GARY, IN 46403


Phone: 219-938-8190 
 TARPSTOP TAYLOR, MI
7800 BEECH DALY RD


TAYLOR, MI 48180


Phone: 313-749-7490