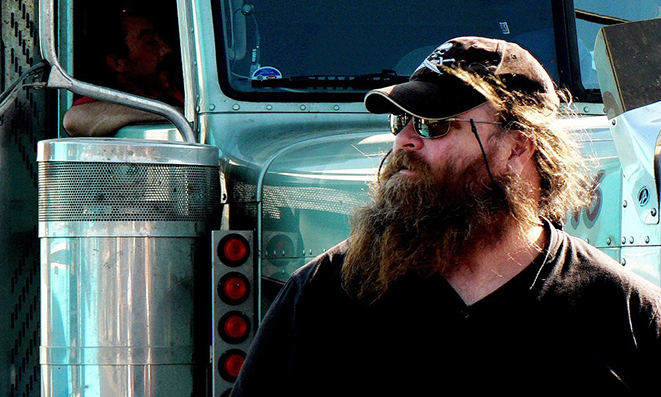 You've been on the road for four days. You've got two more states and three more deliveries before you head home. Sound rough? For millions of men and women across the country this could sum up their day-to-day schedule as drivers. They endure long hours on the road, mile after mile. They have to deal with time away from home and sometimes hazardous conditions to make sure that their loads are delivered safely and on time. The drive, dedication and passion it takes to accomplish this, day after day, goes beyond any job description. For drivers, it's a way of life.

Unfortunately there are times when drivers may not receive the appreciation and recognition that they deserve. The importance of drivers has never been more evident than the last couple of years. As the world was thrown into something we've never faced before, it seemed like you never knew what challenge each day would bring. The only constant were the drivers, on the road, making deliveries and helping to ensure some sense of normalcy to our daily lives.

To say thank you, Tarpstop is kicking off 2022 with the introduction of Driven to Deliver. More than a simple campaign, Driven to Deliver is a pledge of Tarpstop's commitment to the American Trucker. Much like truck drivers have the drive to deliver their shipments safely, securely, and on time, Tarpstop is Driven to Deliver the best service and experience for our customers. Through innovative tarping systems, top-quality cargo control and unparalleled service, Tarpstop does whatever it takes to get the job done.

"Driven To Deliver sums up Tarpstop's commitment to, and partnership with, the American Trucker. We've always prided ourselves on serving our customers. It's what we've built our business on and will always be our number one objective." - Joe Callahan, President

The centerpiece of the Driven to Deliver launch is the Fastrak RTS system. A rear auto-tensioning system, the revolutionary Fastrak RTS features one-of-a-kind patented technology and allows you to easily tension and release tension in 20 seconds. With the push of a button, it replaces the need for manual tensioning and saves you time and money. There is no loss of storage space and the RTS can even be retrofitted to your existing Fastrak Rolling Tarp System®. It also ensures the proper tension to increase fuel efficiency on your tarp every time. The Fastrak RTS system is the perfect way to show Tarpstop's drive to deliver innovative solutions for the American Trucker and providing the best service in the industry.
At Tarpstop, serving the American Trucker is a way of life. Our team shares the same DRIVE, DEDICATION, and PASSION as drivers, only we use it to help make your business successful. It's who we are and what Tarpstop has been built on for the past twenty years and as we head into the future. That drive is in the innovation that goes into our tarping systems and top quality cargo control products that we offer. That dedication is in the team members who don't say no. Who hustle. Who get it right and earn it. Each and every day. That passion is the best service in the industry and the men and women who go above and beyond to help make our customers successful.


If you have any questions about our Tarping System, load securement, or truck and trailer accessories? Don't hesitate! Our specialized sales team is here to answer any questions you might have. That is why our motto is 'Running Through Walls'. Call today: 1-877-999-8277