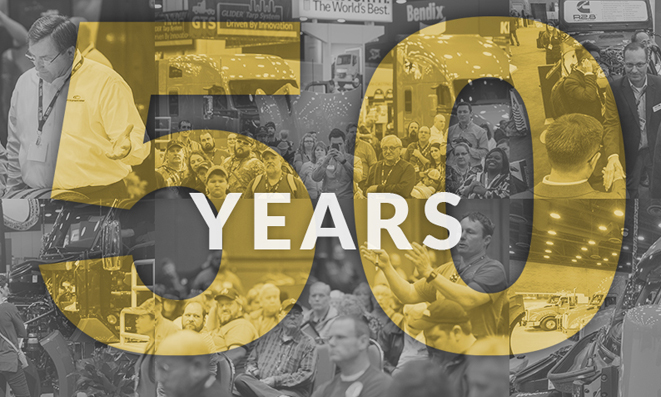 The Mid-America Trucking Show is next month, running from March 24th - 26th in Louisville, Kentucky. You'll be able to find us in Booth 18036. This year marks the 50th anniversary of MATS. To celebrate such a big anniversary, Tarpstop will be unveiling not only our new Fastrak Rear Tensioning System but the Fastrak Front Latching System as well.
The Rear Tensioning System, also known as the RTS, is one of our newest systems. This revolutionary system is designed to be 'retrofittable' to any Fastrak II system. Highly optimized, the new system can open and close at the push of a button from either a remote or the front of the system, on the bulkhead. With no loss of storage space, this new system tensions the tarp to the correct tension everytime used.
The other system making it's debut is the Front Latching System, also known as the FLS. Be prepared to learn more about this new addition to our line of systems in the coming months as part of our pledge to continue to innovate and make flatbedding easier for the American trucker.
Get ready for what looks like a really amazing show. Reach out today and call to have your VIP tickets for the show sent to you. Not going to the show? Don't worry, we have you covered. Before the show we'll be running some of our specials you might see there. Click below to find out all the deals you might miss if you can't make the show.
If you have any questions about our Tarping System, load securement, or truck and trailer accessories? Don't hesitate! Our specialized sales team is here to answer any questions you might have. That is why our motto is 'Running Through Walls'. Call today: 1-877-999-8277