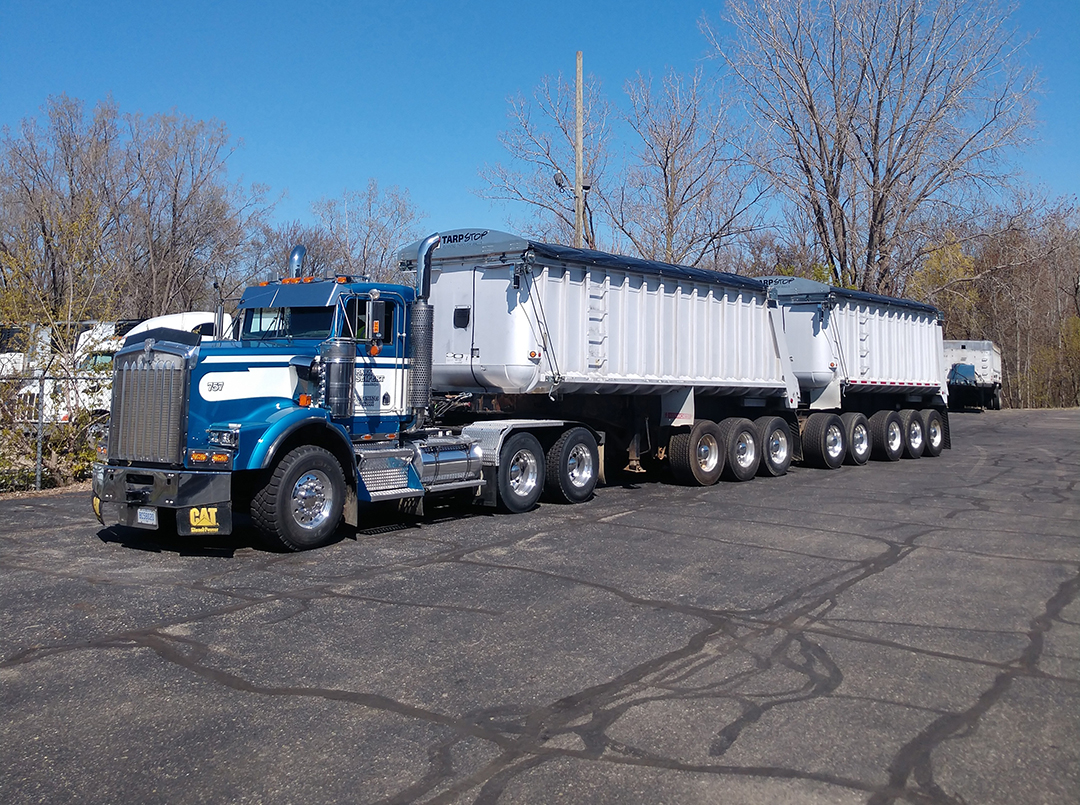 This March saw the release of one of the newest systems from Tarpstop. The Fastslide Cable Tarp system is the latest innovation in our slide tarp systems. It debuted at the end of March at the Mid America Truck Show in Louisville. Taking the show by storm it is one of, if not the, fastest cable system on the market to date.
The Fast Slide was made to fit the needs of our customers, coming in three different configurations: Manual, Motor Only, and Combo Drive. Each option offers the ability to open and close quickly and easily and is water-tight. The Fast Slide is also versatile and easy to maintain; the bows and corner brackets can be used with 94" or 102" lengths. Bows are universal for top finishing or side finishing tarps and can be removed with one bolt.
At Tarpstop, we're passionate about equipping the American Trucker with the best products and services for their business. Home of the Fastrak® sliding tarp system for flatbed trailers, we make retractable systems for any configuration and load coverage that you have. We maintain an extensive inventory of cargo control and metal products. With four locations to serve you, we strive to deliver an exceptional experience and customer service that no one else will. Whether you're an owner-operator, part of a fleet, driving flatbed, dump body, van, or reefer, we've got your back.
If you have any questions about our Tarping System, load securement, or truck and trailer accessories? Don't hesitate! Our specialized sales team is here to answer any questions you might have. That is why our motto is 'Running Through Walls'. Call today: 1-877-999-8277