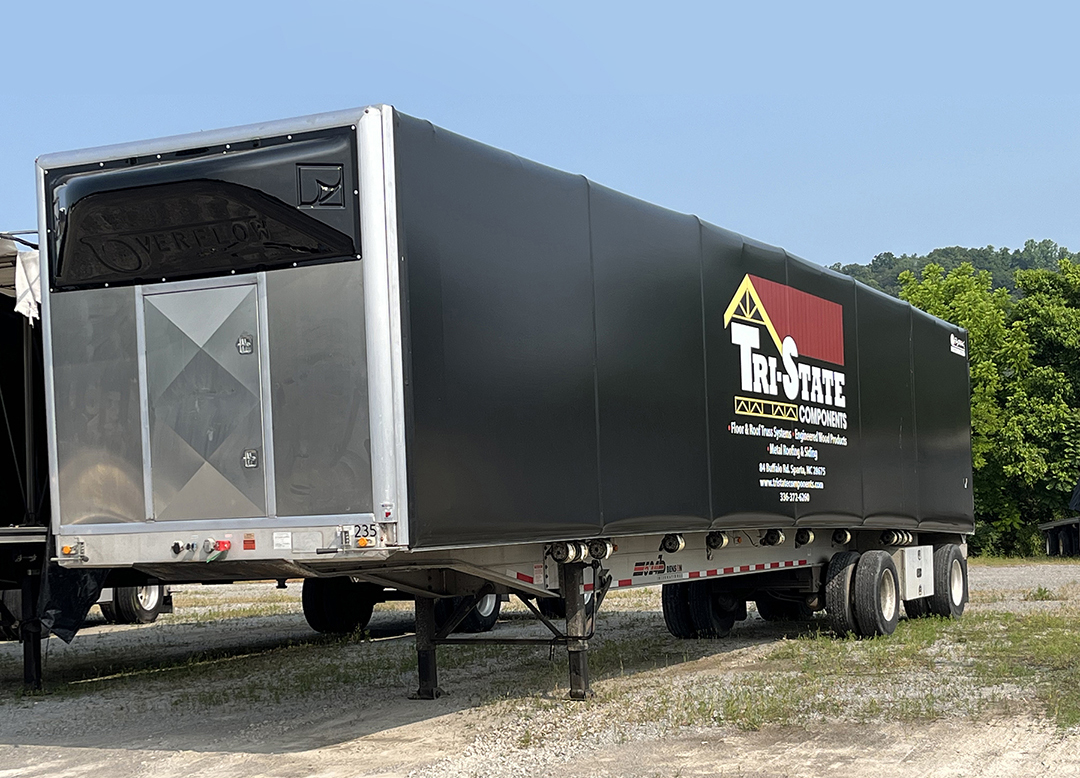 Recently Cody Miller of Tri-State Components came into Tarpstop needing a new Tarp System installed. His biggest concern was the weather. He had continued to grow increasingly worried about the safety of his cargo. He finally decided to invest in a new tarp system and with that, the Tarpstop team went to work installing the new Fastrak II tarp system. Working tirelessly to get the new system on the trailer it looked incredibly sharp. With a new sleek black digital tarp design installed along with a brand new overflow nosecone, the tarp system was complete. Pleased to know that his cargo would now arrive safely no matter what the weather, Cody had no more concerns about the weather and knew his cargo would arrive safely.
DON'T WAIT to SAVE!!!
For April and May, we are extending our $50 off your order for every $500 you spend! Also, save 3% off ALL Steel Tarps, Cab Racks, and Sturdy-Lite Mirror Finish Toolboxes. These savings will only last so long, so take advantage of these deals now!
If you have any questions about our Tarping System, load securement, or truck and trailer accessories? Don't hesitate! Our specialized sales team is here to answer any questions you might have. That is why our motto is 'Running Through Walls'. Call today: 1-877-999-8277