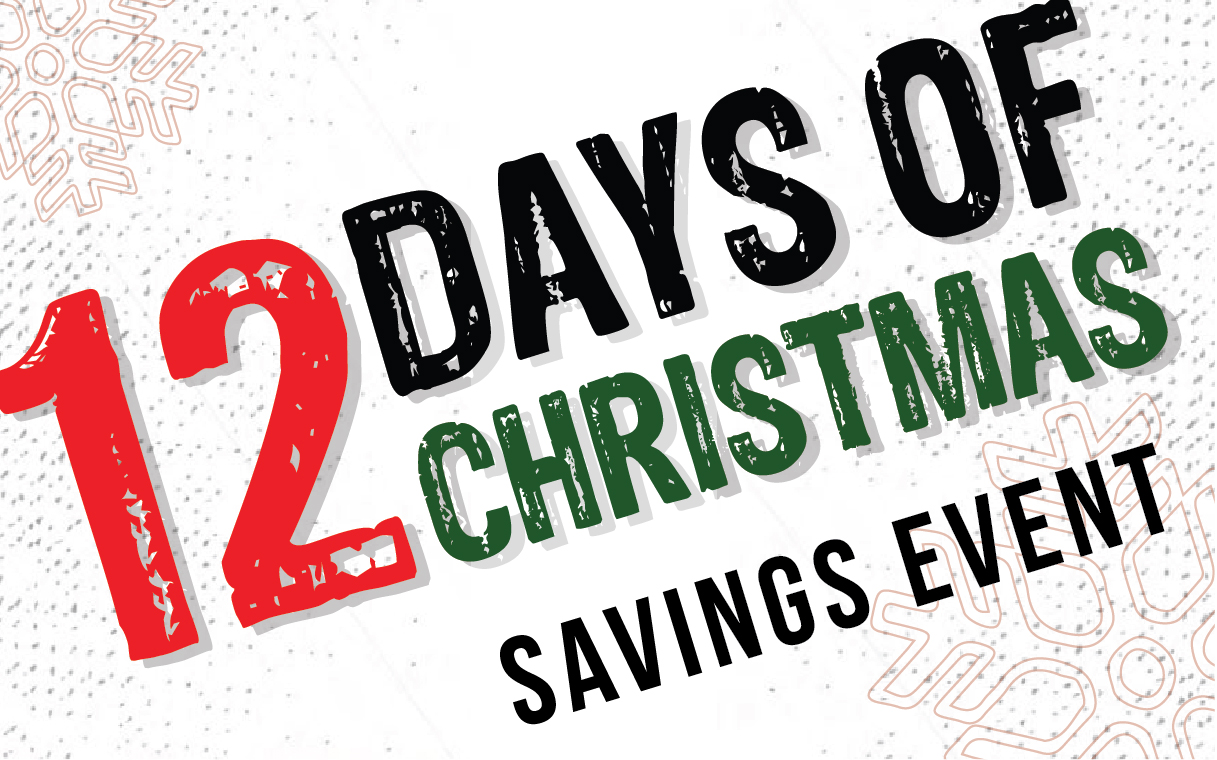 Savings for December are going to be HUGE with our 12 Days of Christmas Special!! Starting on the 12th of December, for twelve days leading up till Christmas we will be discounting items SITEWIDE. Save 7% on a different category each day like chain, straps, tool boxes and more only for the twelve days. Don't wait to see if these deals come back - once Christmas is over, so are the savings.

DON'T WAIT to SAVE!!!
We are also bringing back the $50 off every online order of $500 or more along with our 'Feliz Navidad' special on our Mexican straps. Don't miss out on these HUGE savings.
If you have any questions about our Tarping System, load securement, or truck and trailer accessories? Don't hesitate! Our specialized sales team is here to answer any questions you might have. That is why our motto is 'Running Through Walls'. Call today: 1-877-999-8277