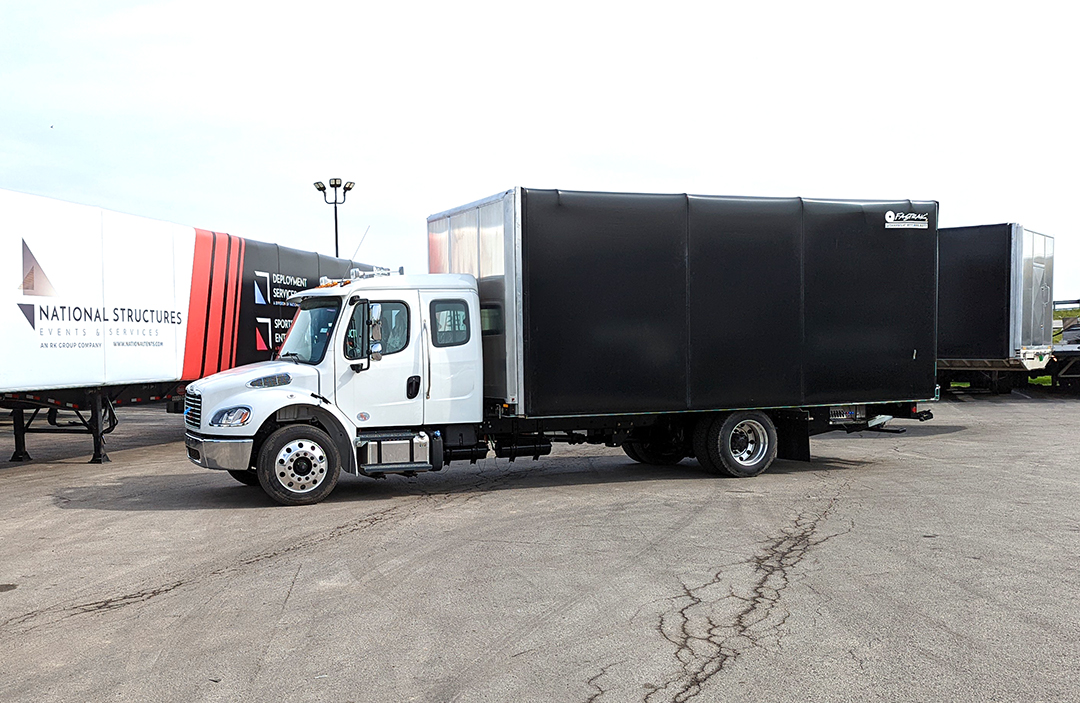 Recently JES trailers worked with Tarpstop to get a custom Fastrak II created for a ton of carhauling out of California for higher end car models. What makes this tarping solution unique is the way it is constructed. With the pins present where they are, it allows the track to pivot to a 'flat' position all the way to 90 degrees. This makes loading and closing a much quicker and easier solution.

Prior to putting the Fastrak on the back of his flatbed, he commonly worried about flying debris, chunks of asphalt or anything else that might fly by and damage the car he was hauling. No More! With the new Fastrak II system he has installed he can pick up more expensive cars and haul them great distances without the worry of damage, blemishes or any other things that come with transporting a car long distances.
Don't Wait to Purchase our New Sturdy-Lite Tool Boxes
We are running amazing sales for the month of June. Check out the sales we have on our Sturdy-Lite boxes. You won't want to miss them!
If you have any questions about our Tarping System, load securement, or truck and trailer accessories? Don't hesitate! Our specialized sales team is here to answer any questions you might have. That is why our motto is 'Running Through Walls'. Call today: 1-877-999-8277