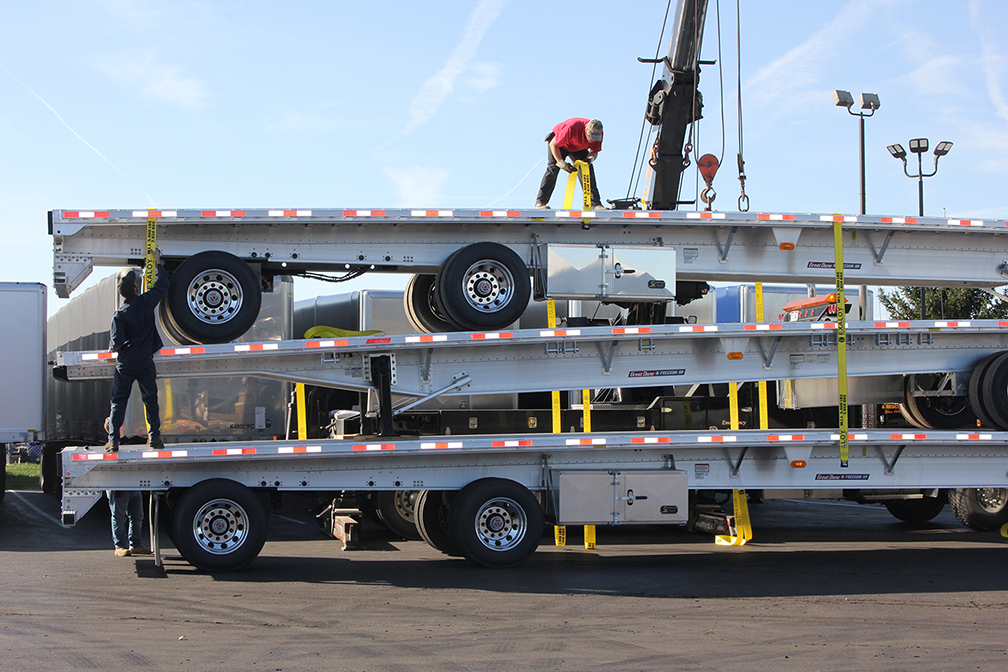 Tarpstop is driven to providing the American Trucker with the best services for their business to be successful. With that in mind we have been hearing from our customers that they have been having difficulty finding the products they needed. This is why we have always put such emphasis on making sure we are always stocked with everything the American trucker needs to stay moving on the road with his haul.
We have the parts needed to service and repair your system in stock. We'll even help you out if you have a problem with one of our competitor's systems. We service any system, not just ours but other manufacturers too. This is one of the reasons our customers keep coming back to us. Our main concern is getting you back on the road so you can haul more and put a little more money in your pocket.
At Tarpstop, serving the American Trucker is a way of life. Our team shares the same DRIVE, DEDICATION, and PASSION as drivers, only we use it to help make your business successful. It's who we are and what Tarpstop has been built on for the past twenty years and as we head into the future. That drive is in the innovation that goes into our tarping systems and top quality cargo control products that we offer. That dedication is in the team members who don't say no. Who hustle. Who get it right and earn it. Each and every day. That passion is the best service in the industry and the men and women who go above and beyond to help make our customers successful.
If you have any questions about our Tarping System, load securement, or truck and trailer accessories? Don't hesitate! Our specialized sales team is here to answer any questions you might have. That is why our motto is 'Running Through Walls'. Call today: 1-877-999-8277